Outstanding Service,
Your Protection From Chaos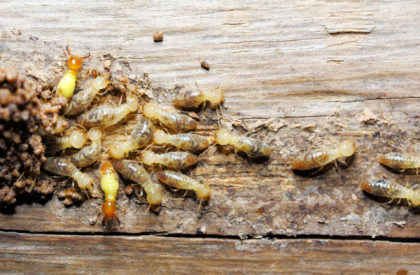 Termites Cause Millions In San Diego County Property Damage Every Year!
Termites are a wood-destroying insect that causes extensive structural damage to homes and businesses in San Diego County and throughout the country.  Each year billions of dollars of property damage are attributed to termite infestations. Yet, by the time most people realize they have a problem, it's too late!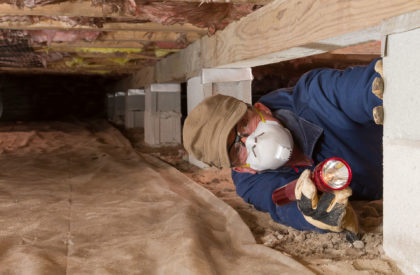 If you're concerned about termites or have discovered termite damage, contact Triton Termite & Pest Control. Our team of pros are certified and are trained in termite habits and biology, and provide the most effective termite control in San Diego County!
Our Residential Termite
Control Service Offerings
Termite Inspections (Non-Real Estate Transactions)
If you suspect termites are active or you've discovered termite damage, contact Triton Termite & Pest Control to schedule your termite inspection report, also known as a "wood-destroying pests and organism inspection report." Your Triton Termite inspector will evaluate the interior and exterior of your structure to identify conducive conditions for wood-destroying pests and organisms, where these insects are coming from, and if termite damage is present and if so, how severe. We'll report our findings and provide you with termite control and/or other wood-destroying pests and organisms treatment estimate which includes information on how we'll treat, where we'll treat, repairs estimate, warranty, and the cost.
Comprehensive Termite
Inspection Reports
Triton Termite & Pest Control's comprehensive wood-destroying pests and organism inspection reports cover all sections of termite activity.
All active termite infestations at the time of the termite inspection
All potential findings that are conducive to a future termite infestation
Areas that are unable to be accessed and cannot be inspected for termites
All other findings not caused by wood-destroying pests
Your termite inspector will be looking for all types of
wood-destroying organisms and termites
Triton Termite Shield
Control, Warranty, & Prevention Programs
The only thing worse than a termite invasion is finding out the pests have come back after you have eliminated them. Homeowners insurance covers threats like burglary and fire and smoke, the majority of policies do not cover termite treatment or damage repairs. You can avoid that situation by taking advantage of our warranty and prevention program Triton Termite Shield.
If you spot any termites after we have applied the treatment and don't know what to do, just call us. We will return to the building to ensure that each termite is gone. Available for subterranean and drywood termites, our warranty program is the perfect way to protect your home against termite activity over the long term. It includes an annual limited inspection. If we find termites, we'll spot treat the areas where they are active. Damage protection plans are available as well.
TRITON TERMITE SHIELD
PROGRAMS
Our Year-Round Triton Termite Shield Programs: because termites never stop eating and building new colonies. These are our control, warranty, and prevention programs.
Protecting Your San Diego County Property From Costly Termite Damage!
They say an ounce of prevention is worth a pound of cure, and in the case of termites, that is true. Triton Termite & Pest Control provides the termite control services you need to make sure your home or business does not have an active termite infestation and helps ensure one does not occur in the future. If you suspect termites are active in your home or business or wish to take preventative action, contact us today to schedule your termite inspection.